The MGA With An Attitude
SILL PLATES, Moss Motors - RT-412M1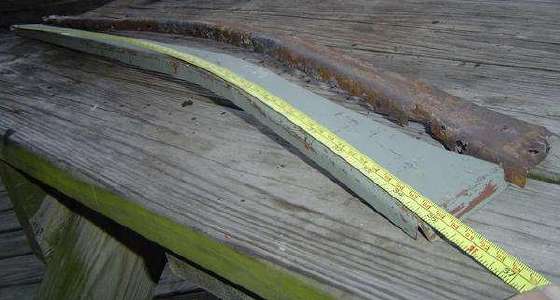 On December 06, 2012, John Terschak <!-lesleyjohnter at embarqmail.com-> in Kill Devil Hills, NC, USA wrote:
"I've been talking to Moss about the sill plates being short 3/8 inch.


If I move the sill plate rearward where it should be there's a 3/8" gap in front where it should be welded to the body bracket behind the A post. If I move the sill plate forward and have the plate against the body bracket behind the A post then there is hardly any metal to weld to at the rear end, plus a gap by the panel behind the B post with a hole underneath where water can come into the car. The car has never been off the frame (Yet). The Moss sill plate measured 34 11/16 inches, measuring from the outside tip to tip. On my old original sill plate the measurement was 35 3/16 inch measuring the same way".

On December 09, 2012, Barney Gaylord wrote:
"I measure 35 inches from body bracket ahead of B-post to front edge of fixed battery cover along the frame contour, both sides the same. Add 3/8" to 1/2" for overlap at the rear, and that makes the Moss parts too short".

Time to notify Moss.