The MGA With An Attitude
WORKS COMPETITION CARS - VT-101_EX175
EX175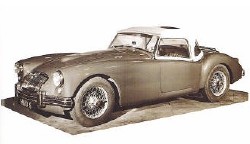 1952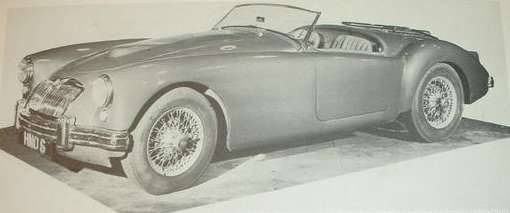 Designed by Syd Enever, the EX 175 featured a chassis with wide spaced frame rails which allowed two seats placed low between the frame rails. TD type independent front suspension, coil springs and lever action hydraulic shock absorbers were included. This was the first factory prototype for the MGA, generally based on the 1952 EX-172 Le Mans car (which was actually built on a highly modified MG TD chassis).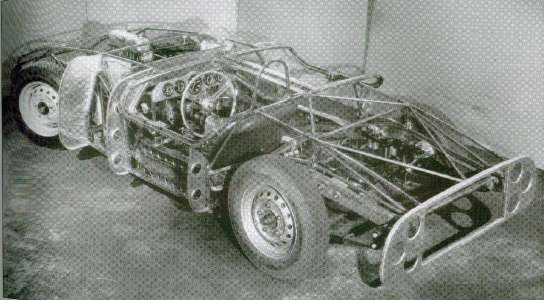 There were two of these cars built. One car was to become HMO 6, used for wind tunnel tests and installation of some accessories. There were long dealys, and after being used as a test bed for disc brakes, the car was cut up. The other was taken to the Bonneville Salt Flats in the USA, fitted with an under tray, passenger tonneau cover, spats and a bubble type windshield. This car resembled what was to later become the MGA, however the test results were not as expected due to aerodnamic design problems. Refited and renamed the EX 179, fitted with a streamlined aerodynamic skin, and entered into trials , the EX 179 set several speed records.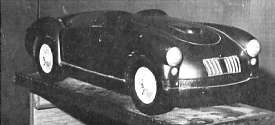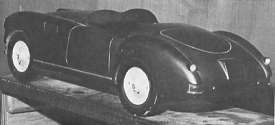 This wooden model was used in wind tunnel tests. Note the raised license plate holder which was deleted when the final MGA design was adopted.