The MGA With An Attitude
Roll-Up Roadster - VT-107R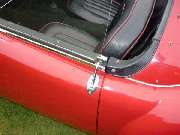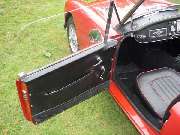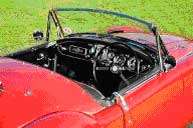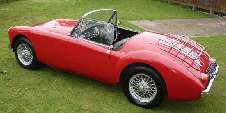 This is an MGA roadster with modified Coupe doors installed for the roll up windows (and fixed quarter lights). This was modified when new for Mr Harold Webb, Director of MG dealership 'Webb Motors', and first registered on 24 April 1962. Since there is no factory project number I would assume that it was done by private party.

The last photo (lower right) was taken at a different time and place, cannot guarantee it is the same car, but they are both MGA 1600-MK-II. Until recently (2005) this MGA was owned by a rental company (now dissolved):
Rambling Roadsters (guided Tours)
Old Rectory Colne Engaine, Colchester, Essex CO6 2HH

If anyone knows the current whereabouts of this car(s), do tell.

---
The car changed owners in 2009, sold through Sussex Sports Cars, presumably for £15,950. For as long as the link may last, see here:
www.sussexsportscars.co.uk/classic_car/873/1962_mga_mkii_1600_roadster

---
On 4/5/2012, Piero Fusaroli <!-info at fusaroli.com->in Terni, Umbria, Italy wrote:
"I purchased this MGA from Gerry Wandam Sussex Sport cars for some friends of mine from Ukraine. I'm the organiser of intrnational MG events and my friend are entusiast about it and for this I bought it. The car is parked in my company but my friend purchased an MG F and I think is the unic MG in Ukraine".

---
On Oct 22, 2017, Dominic Clancy in Zurich, Switzerland wrote:
"I know of a roadster in Italy where this has been done, and took pictures of the modifications when I saw it back in June: It would not be an easy modification - that car was done by a coach builder in London".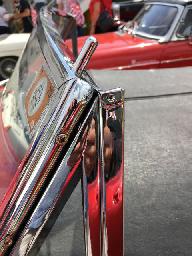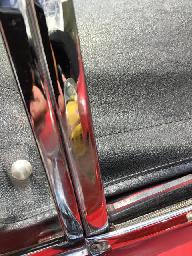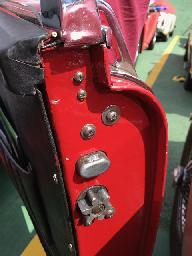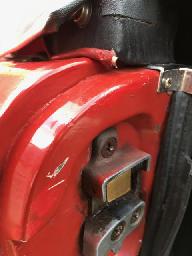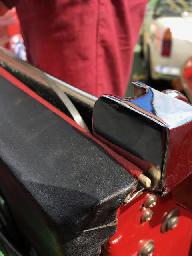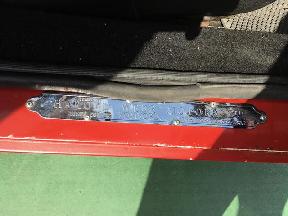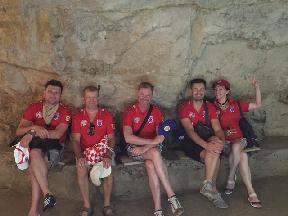 Supplied by

(The owner is in the middle of the photo)
HAROLD WEBB MOTORS LTD
Ronlo Corner, ROMFORD, Phone HORNCHURCH 48981/2