The MGA With An Attitude
GYRO GEARLOOSE Special - VT-107S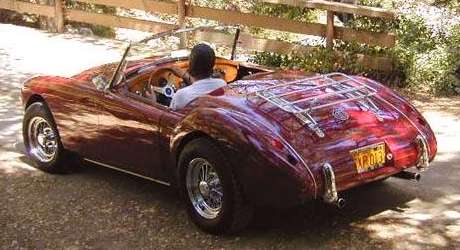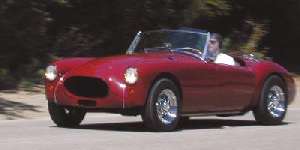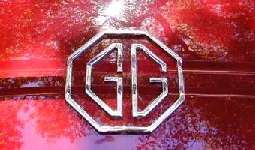 1961 MGA Roadster. - A true example of the Southern California car culture, with a potent American-made V8 engine stuffed into a lightweight British Roadster. This one has a history of street racing in the California hills from the 1960's.

On eBay in June 2001 for $9.000 with no reserve.

Sold on eBay auction Oct 3, 2010 for $9.300.50. Lemmon Grove, California. USA. Restored once about 10 years earlier. http://media.collectorcarpricetracker.com - (324-KB pdf file).

Since then it seems to be making the rounds of speculators asking big money and waiting for the one person who hasn't quite decided to buy it yet. You know how that works.

It was advertised by CaiformiaClassix.com in January 2012 and October 2012. Short story and photos from a prior dealer, Californiaclassix - YouTube video 1:45

More recently with a new dealer home, awaiting a new owner (once again). MotoringInvestments.com. Asking $29,900-USD in May 2015.