The MGA With An Attitude
T-TOP, Made From A Coupe - VT-107T
These pictures were saved from an eBay ad that appeared for one day only before it was deleted. The item number was 400405152963, but was inaccessible after it was taken down. Text from the ad is included below the pictures.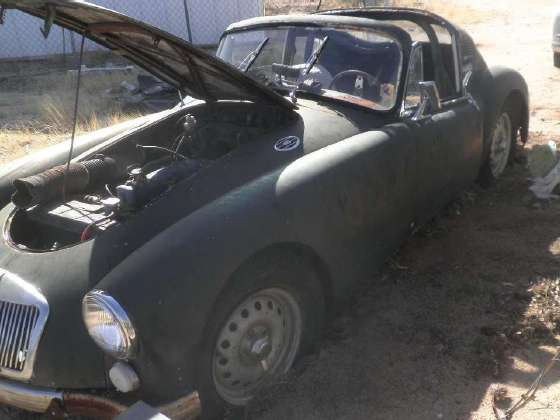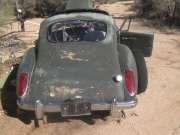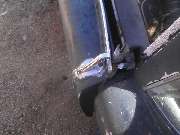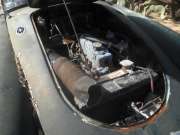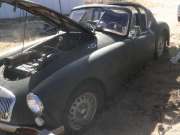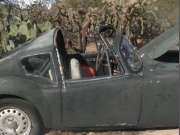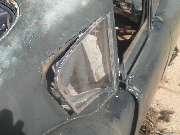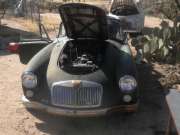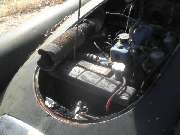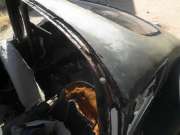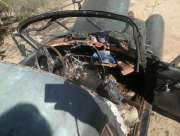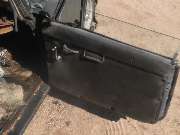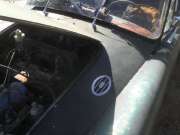 1957 MGA Custom Car Project Fastback Design Modified Doors Rolling Part No Title

Item condition: For parts or not working
Starting bid: US $600.00
Item location: Tucson, Arizona, United States
Ships to: Local pick-up only

Seller information:
cards2cars.520
(6315 Feedback Score: 6315)
99.6% Positive feedback


Description: 1957 MGA - Custom Car Project


This car has been sitting since 1992. I have not started this vehicle. The engine will turn over, I did not want to start it without some preventive maintenance however the previous owner did start and run it momentarily, it is something I can't guarantee but have faith in. I have no idea about the condition of the transmission or rear end. Someone started to replace the dash before leaving to Bosnia to correspond for an English Newspaper and never heard of again. It will be a complete start over. His family could no longer keep this due to residential issues. Available as a parts car or if you are ready for a complete do over. Experienced boby man project.


Corvette rear lights not perfect, Pop out side glass, Roll bar, Windows roll up and down - will need lube, Outside door handles.


I will help with loading onto your pick up vehicle. NO TITLE. I'll issue Sales Receipt. I can't locate the VIN Plate???

---
Well I think it's slick. I don't see the T-top parts in the pictures, put it looks like the proper fasteners are in the body, so the top must have been there once upon a time (wouldn't hurt to ask). Sitting in the desert? Could be a solid body and frame. Someone should restore it. Wih $600 opening biid and no reserve it will definitely sell. What is a complete "Deluxe" chassis worth these days?

At 02:11 AM 2/2/2013 -0800, Richard Gough wrote:
"Looks like Triumph GT6 rear side windows".

At 09:57 AM 2/2/2013 -0500, dmesmg@juno.com wrote:
"Does everyone think this car was a coupe? I noticed the LF fender (wing) has the rectangular hole for the windscreen bracket, but I can't seem to see an equivalent hole on the RF. One of the engine bay shot *just* shows the master cylinder cap and suggests it might be a Dunlop master cylinder. What do you think about those radiator brackets? That is a strange airbox (or whatever) behind the engine".

At 01:22 PM 2/2/2013 -0500, Cecelia from Scarborough Faire wrote:
Someone here enhanced the photo of the inside of the engine compartment and there is definitely a raised lid 1600 Lockheed master cylinder with dual pushrods.