The MGA With An Attitude
1MTW Twin Cam Replica - VT-108G
Chassis number YD1 1282
On 11/21/2012, Edward Vandyk <!-Edward at vandyk.co.uk +44 (0) 1488 608810-> in the UK wrote:
"I have recently acquired a car to do hill climbs and sprints. It was a Twin Cam but has not seen a Twin Cam engine for many years. It was built back in the 90s (I think, but maybe before) by the current owner of 1MTW and 2MTW, the Dick Jacobs cars, as a hill climb car for his son with a 1622 engine. His son soon moved on to single seaters.

"However when it was rebuilt it was rebuilt as a replica of 1MTW and 2MTW. It was originally going to be sprayed Ash Green but ended up red with fibreglass wings - ideal for hill climb.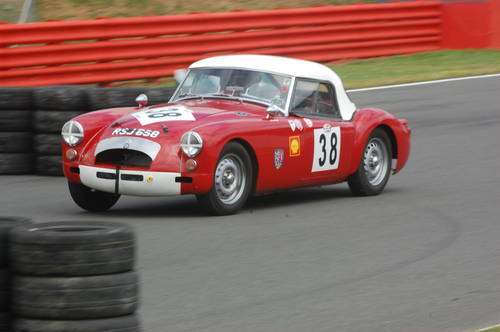 "The car now has a supercharged oversized MGB engine etc.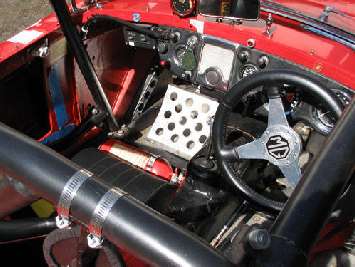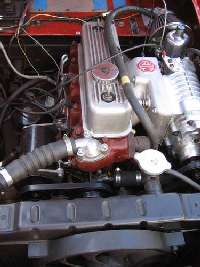 "The previous owner (the one after the rebuilder) seemed to take little interest in its provenance but rather just wanted to get it up the hill quicker so it has, amongst other things, now been fitted with anti-tramp bars, MGB gearbox, Salisbury 4.1 rear dif with Tran X LSD, has four leaf rear springs and tubular shock absorbers front and rear with an underslung sway bar at the front. The front suspension is from the rebuild and may well replicate 1MTW.

"However what might interest you is the lightened chassis. You will see that the chassis has been extensively drilled out as have various front suspension parts. The side members have also been drilled out and you can just see this in one photo".

Regards, Edward Vandyk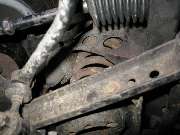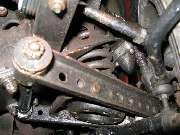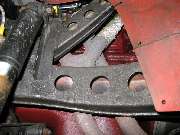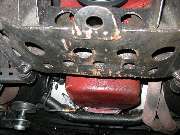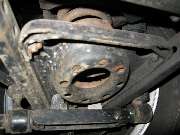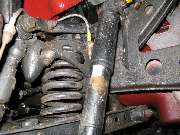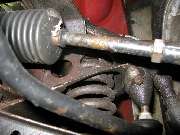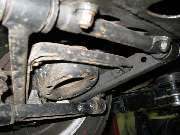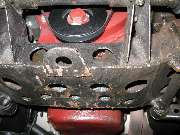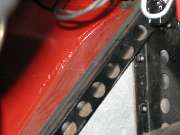 I don't have a picture of the car or the chassis number yet (but hopeful). These pictures show extensive drilling of the chassis frame and other modifications commonly done for MGA race cars. Peter Wood has mentioned that all the early racers had their chassis drilled out like this. We know 1MTW and 2MTW did because this is a replica of those cars made by their current owner.