The MGA With An Attitude
MGA HEATER TECH
HR-100 - Which Way Do The DEMISTER VENTS Point?
HR-101 - ADJUSTING THE HEATER CONTROL VALVE
HR-102 - HEATER Description and Fresh Air Ventilation System
HR-102A - HEATER AIR SWITCH Repair
HR-102D - HEATER OUTLET DOOR Assembly
HR-102R - HEATER, Removing
HR-103 - HEATER VALVE MOUNT - Bolts or Studs?
HR-104 - HEATER CONTROL - Attachment to Dash
HR-104A - HEATER CONTROL - Restoration
MG-203 - HEATER NOISE (csm)
HR-105 - HEATER TAG NUMBERS
HR-106 - HEATER DATE STAMP
HR-107 - HEATER VALVE, Repair Or Replace?
HR-108 - HEATER CONTROL FAULT And Repair
HR-109 - HEATER AIR HOSE Bending And Stretching.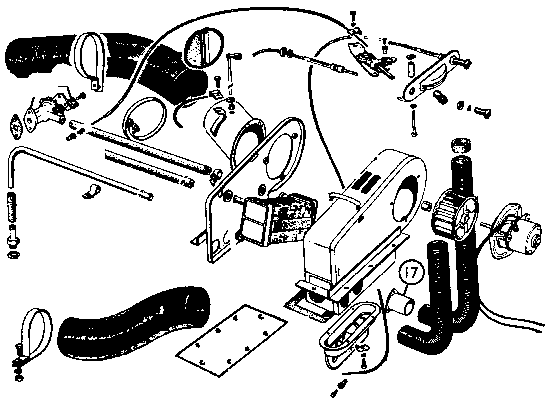 HR-201 - os - HEATER VALVE IMPROVEMENTS - by Bob Muenchausen
HR-202 - os - MGB Heater Rebuild and Upgrade (easier on the MGA)
<!-A href="http://www.mgashop.com/hrestore.htm" target=new->HR-203 - os - MGA Heater Rebuild - by Chad Pagel (broken link)

Also see Electrical Function and Testing and in Electrical Restoration and Modifications.